Slim Glass Doors with Mild Steel Frame - Modern & Viewtiful
Our slim frame mild steel glass doors, designed in finest quality, make an outstanding addition to your home or office both practically and aesthetically. Our doors will transform the whole outlook of your space with no compromise on strength, style, and durability.
Why choose Slim Mild Steel Glass Doors:
1. Mild Steel Strong & Secured
Mild steel is strong & tough material. In order for the door frame to be thin & yet strong & durable enough to support the glass securely, we use mild steel.

2. Less Frame Means More View
Most glass doors have broad frame on the borders to increase their durability. However, this results in decreased surface area of the glass, which obstructs the whole view. Whereas our mild steel narrow and elegant framework & wider glass area allows you to enjoy panoramic & seamless view of the outdoor.

3. Rooms Look Bigger & Brighter
A glass door with slim frame provides a wider and brighter look to any room. This is especially beneficial for small rooms that need strategic ways to look more spacious than usual. Also, if you are a fan of more lightning and space in your homes, consider using a slim frame glass door. There will be minimum obstruction of incoming light because of the frames. In short, you get to enjoy a room that looks and feels spacious with better natural light.

4. Thin Frame Doors are Stylish
Using glass doors with slim frames, you can give your office, home, or commercial space a more elegant, stylish & aesthetic look. These slim glass door frames make your space look more modern and contemporary.


| | |
| --- | --- |
| Slim Folding Glass Doors | Slim Folding Glass Doors |
| | |
| --- | --- |
| Slim Folding Glass Doors | Slim Folding Glass Doors |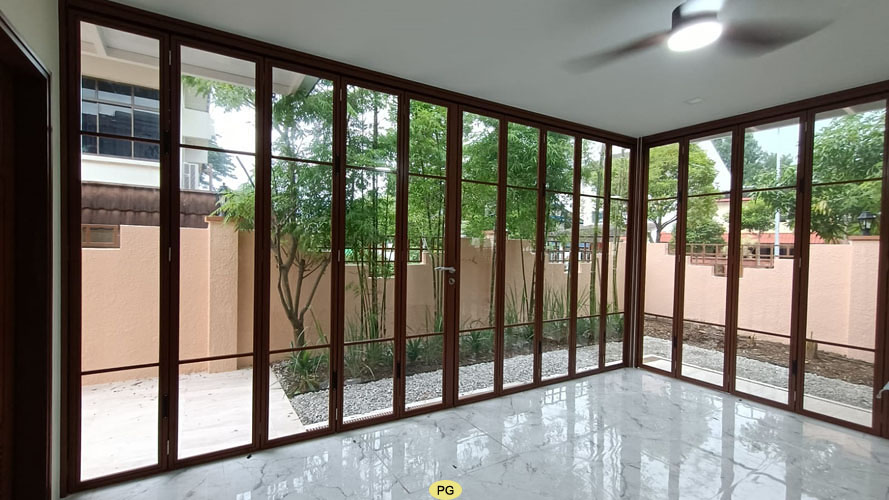 Slim Folding Glass Doors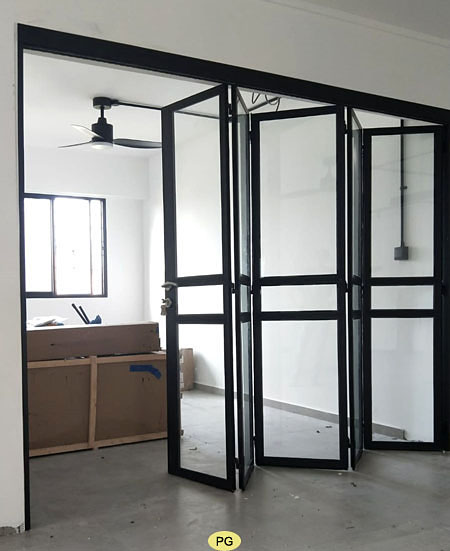 Slim Folding Glass Doors

Slim Folding Glass Doors

Slim Glass Partitions
If you have any enquiry or if you want to see more designs, please call or email us.